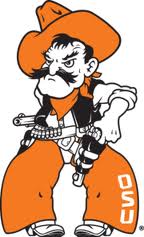 Welcome to Lockwoods OSU Cowboy's
2011 Big 12 Champions,The OSU Cowboys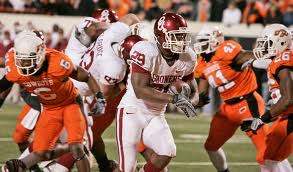 ---
2012 Season
---
Week 1,Freshman Wes Lunt completed all 11 of his passes in a brief first outing as the 19th-ranked Cowboys kicked off their season with an 84-0 victory against Savannah State on Saturday night .
---
Week 2,Oklahoma State's Wes Lunt threw for 436 yards and four touchdowns to Tracy Moore, but Arizona came out on top, 59-38.
---
Game 3,Backup J.W. Walsh threw for 347 yards and four touchdowns in relief of injured starting quarterback Wes Lunt, leading Oklahoma State to a 65-24 blowout of Louisiana-Lafayette on Saturday.
---
Game 4, J.W. Walsh started in place of injured Oklahoma State quarterback Wes Lunt and threw for 307 yards and two touchdowns in a 41-36 loss to Texas.
---
Game 5,J.W Walsh threw for 255 yards and accounted for two touchdowns, and Oklahoma State survived a wild fourth-quarter rally by Kansas for a rain-soaked 20-14 victory Saturday afternoon.
---
Game 6, J.W. Walsh threw for 415 yards and a touchdown, and Joseph Randle scored twice and set up another touchdown with a big fourth-quarter run as Oklahoma State beat Iowa State 31-10 on Saturday.
---
Game 7, Wes Lunt passed for 324 yards and a touchdown in his first start in six weeks, Quinn Sharp tied a school record with five field goals and Oklahoma State overcame a sluggish first half to beat TCU 36-14 on Saturday.
Lunt, playing for the first time since suffering a knee injury in a Sept. 15 game against Louisiana-Lafayette, started slow but finished strong as Oklahoma State scored 36 unanswered points after falling behind 14-0.
Lunt completed 18 of 33 passes for the Cowboys (5-2, 3-1 Big 12) in their first meeting with TCU (5-3, 2-3) since 1993. He guided Oklahoma State on third-quarter touchdown drives of 64 and 80 yards to erase TCU's 14-9 halftime lead.
---
Game 8,Collin Klein piled up more than 300 yards of offense before leaving in the third quarter with an undisclosed injury, and No. 3 Kansas State remained unbeaten with a 44-30 victory over Oklahoma State on Saturday night.
Klein had thrown for 245 yards and run for 64 more before sneaking in for his 50th career rushing touchdown with 9:47 left in the third quarter. The Heisman Trophy front-runner didn't return to the field on the Wildcats' next offensive series.
---
Game 9,Clint Chelf threw for 292 yards and four touchdowns in his first career start, and Josh Stewart had a career-high 172 receiving yards and scored three TDs as Oklahoma State handed West Virginia its fourth straight loss, 55-34 Saturday.
---
Game 10,-- Isaiah Anderson had a career-best 174 yards receiving and caught three long touchdown passes from Clint Chelf in his final home game, leading Oklahoma State to a 59-21 win against No. 23 Texas Tech on Saturday.
Zack Craig blocked a pair of punts, returning one for a touchdown, as the Cowboys (7-3, 5-2 Big 12) won their fourth straight in the series and the second in a row in decisive fashion. The Red Raiders' 66-6 loss in last season's game was the most lopsided defeat in the program's history.
---
Game 11,
---
Game 12,
---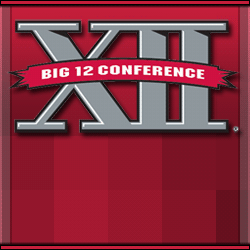 Big 12 Game?
---
Bowl Game?
---
Make a license plate.Click on plate!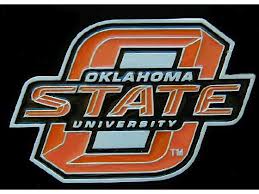 Opponent/
Score
Savanah State
W,84-0
Arizona
L,59-38
Lousiana
W,65-24
Texas
L,41-36
Kansas
W,20-14
Iowa
W,31-10
TCU
W,36-14
Kansas State
L,44-30
West Virginia
W,55-34
Texas Tech
W,59-21
Team
Score
Team
Score
Big 12
Winner
Bowl Game
vs Team
Winner
Beatles Studio54