Big 12 Champions,The OU Sooners.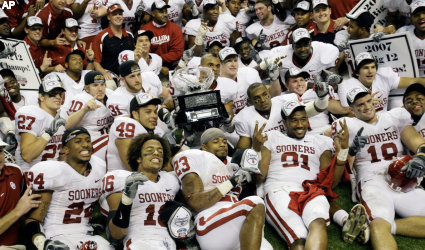 ---
2007 Season
---
Week 1, Sam Bradford's debut as Oklahoma's starting quarterback couldn't have looked much better if he had scripted it himself.In his first start, the redshirt freshman tied a record set by one Heisman Trophy winner and broke another set by a Heisman runner-up, throwing for 363 yards and three touchdowns as the No. 8 Sooners beat North Texas 79-10 Saturday night.
---
Week 2, By the time Oklahoma quarterback Sam Bradford threw his school record-tying fifth touchdown pass, the bad memories from past Miami games were long gone. Malcolm Kelly caught three of Bradford's TD passes and Reggie Smith returned a fumble for a score as the No. 5 Sooners rolled over Miami 51-13 in their first meeting since the Hurricanes swept three games in the 1980s.
---
Game 3,Sam Bradford threw for 255 yards and three touchdowns in another efficient performance, and No. 3 Oklahoma notched its third blowout of the season with a 54-3 win against Utah State on Saturday.
---
Game 4,Oklahoma collected its fourth consecutive win against Tulsa with a 62-21 victory and upped its series lead to 15-7-1, including a 6-3 mark in Tulsa. The Sooners have outscored the Golden Hurricane 188-36 in the last four contests. Under Stoops, the Sooners are 33-8 versus non-conference opponents and 26-9 on the road.
• With 48 yards receiving tonight, Malcolm Kelly moved past Curtis Fagan (1999-2002) to No. 5 on OU's all-time receiving yards with a grand total of 1,732. Kelly is tied for No. 6 for career receptions with Corey Warren (1990-93) at 106.
• With 40- and 46-yard touchdown receptions by Juaquin Iglesias and 81-yard kickoff return touchdown by DeMarco Murray, the Sooners recorded their 11th, 12th and 13th plays of 40-or-more yards in 2007.
---
Game 5,Buffaloes dealt a serious blow to the Sooners national title hopes when Kevin Eberhart kicked a career-long 45-yard field goal as time expired to send Colorado past No. 3 Oklahoma 27-24 on Saturday.
---
Game 6,After growing up in the Texas family, Malcolm Kelly switched sides for a better chance at winning the Red River Rivalry. Without him, No. 10 Oklahoma might never have come away with their latest victory in the century-old series. Kelly caught the game-winning 35-yard pass in the fourth quarter, then stuck around to savor it.Even as an announcement over the public address system warned everyone to leave the Cotton Bowl because of an impending thunderstorm, Kelly was posing near midfield for another photo and soaking in his first win over the 19th-ranked Longhorns.A lot of great players have played in this game, and I wanted to be one that walked off victorious,said Kelly, who caught five passes for 105 yards and one score in Oklahoma's 28-21 win Saturday. "I had a good game, so I feel like I accomplished that.
---
Game 7,Chris Brown ran for three second-half touchdowns, Curtis Lofton returned a fumble for a touchdown and No. 6 Oklahoma knocked No. 11 Missouri from the ranks of the unbeaten with a 41-31 victory Saturday night.
---
Game 8,Oklahoma's second-half rally kept the Sooners from returning to coach Bob Stoops' list.Chris Brown ran for two touchdowns and Oklahoma (No. 5 BCS, No. 4 AP) survived a major scare from Iowa State, beating the Cyclones 17-7 Saturday.D.J. Wolfe's end-zone interception midway through the fourth quarter helped turn the tide for the Sooners (7-1, 3-1 Big 12), who won at Iowa State for the 20th straight time and kept their national title hopes alive.
---
Game 9,Texas A&M has a tendency to bring out record-breaking performances from Oklahoma. At least this time, the Aggies didn't head home with the kind of embarrassment the Sooners gave them four years ago. Jermaine Gresham matched a school record by catching four of Sam Bradford's five touchdown passes, and No. 5 Oklahoma took sole possession of first place in the Big 12 South with a 42-14 win Saturday night.
---
Game 10,DeMarco Murray provided the style points for Oklahoma as the Sooners made their argument to move up in the Bowl Championship Series rankings. The freshman running back scored four touchdowns, one on a 91-yard kickoff return, as No. 4 Oklahoma beat Baylor 52-21 on Saturday.
---
Game 11,First, Oklahoma lost its quarterback. The Sooners' offense left with Sam Bradford and now their national title hopes are gone, too. Graham Harrell and Texas Tech knocked OU out of the national championship chase Saturday night with a 34-27 victory.Harrell threw for 420 yards and two touchdowns for the Red Raiders (8-4, 4-4 Big 12) and for the 11th time this season a top-five team lost to an unranked team.Bradford, the nation's leading passer, came out with an apparent concussion with the Sooners up 7-3 after their second possession of the game.
---
Game 12,Allen Patrick made the most of his chance at redemption. The tailback who turned heads while filling in for Adrian Peterson last season ran for a career-best 202 yards as No. 10 Oklahoma wrapped up a spot in the Big 12 championship game with a 49-17 win Saturday against Oklahoma State.
---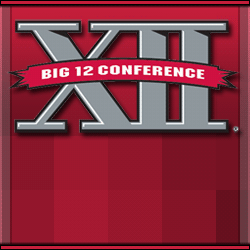 The Oklahoma Sooners defeated No. 1 Missouri,38-17, to claim the school's fifth Big 12 championship in eight seasons Saturday night in the Alamodome in San Antonio.
---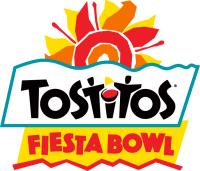 Pat White guided West Virginia to a stunningly easy romp over No. 3 Oklahoma in the Fiesta Bowl. Then, the option quarterback made his biggest pitch of the night. White ran for 150 yards and threw for 176 and two touchdowns in a 48-28 victory. After it was over, he endorsed Mountaineers interim coach Bill Stewart to become the permanent successor to Rich Rodriguez, who bolted for Michigan last month.
---
Make a license plate.Click on plate!
---

Opponent/
Date/Results
VS North Texas
W,79-10
VS Miami
W,51-13
VS Utah State
W,54-3
@ Tulsa
W,62-21
@ Colorado
L,27-24
VS Texas
W,28-21
VS Missouri
W,41-31
@ Iowa State
W,17-7
VS Texas A&M
W,42-14
VS Baylor
W,52-21
@ Texas Tech
L,34-27
VS Oklahoma State
W,49-17
Big 12 Conference-vsMissouri
W,38-17
Fiesta Bowl
vs West Virginia
L,48-28
Beatles Studio54