Ok Fleece Works and our product "Comfort Cushion" was created after having some close family members become seriously or terminally ill.There was a need for extra cushion and softness due to drastic weight loss and skin promblems due to dehydration.Finding a quality and affordable product was a real challenge.
Our goal at Ok Fleece Works is to bring a very comfortable high quality product to anyone that spends alot of time sitting or laying. Adds comfort and support for recliners,rocking chairs,desk chairs,booster seats, in car or truck seats.Great for stadium seats,pets sleeping beds,sleeping bag inserts,exercise mats & weight benches.
Click on Picture to inlarge!
Ok Fleece Works Comfort Cushions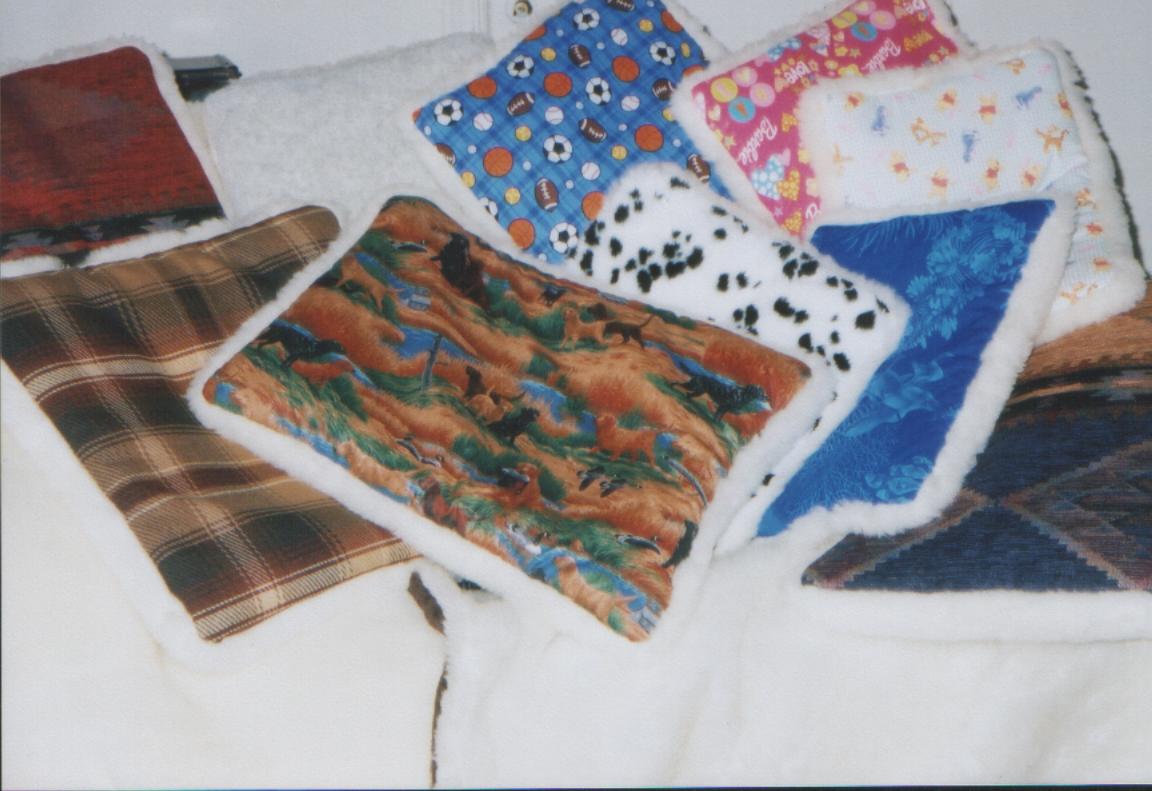 Click Link For Suggested Uses.
Studies done by the Wool Bureau and the American Wool Council suggest:
That arthritic and rheumatoid patients experience less stiffness when
they sleep on wool pads.Many hospitals and nursing homes use them for bed ridden patients.
Babies born prematurely are cuddled in wool for its temperature regulating qualities.Studies have shown that premature babies will gain weight more rapidly when they sleep on wool.
Our Lap Throws
Our Lap Throw's are great around your shoulders or across your legs on those chilly nights.They are available with 100% lambs wool on one side and your choice of valour or animal print on the other side.The Lap Throws are made with out filler.
Our Fleece Strips
Fleece strips are a great safety and comfort feature.They can be used on the arms of walkers,canes,chairs and across seat belts,restraits in car seats or on your wrist for added comfort.They are custom made to fit your needs.They can be ordered in sizes 3inches thru 16inches in length and from 3inches thru 10inches in width.